Not everyone knows that most (if not all) tablets and smartphones give you the option to add shortcut buttons to the device's home screen. Device families (Apple/IOS, Blackberry, Android, etc.) do things differently but follow roughly the same steps.
First, you open your browser in the device and go to the website you'd like a button-link to go to. Then you'll need to tap whatever image/link is used to bring up your device's primary menu of options.
On Apple devices (iPad, iPhones, etc.), you'll see this at the top of your screen: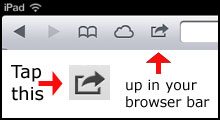 When you tap the image it will bring up a menu like this: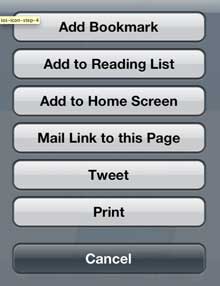 Tap the "Add to Home Screen" button and a window will appear with an image and a field to add a name: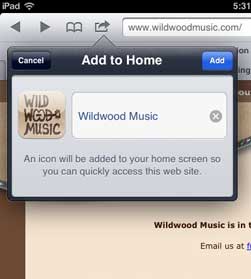 After you enter a name you tap "add" and you're done!
Androids and Blackberry's have similar procedures. For the Blackberry 10, for instance, you tap the overflow icon (3 dots) then choose Add to Home Screen: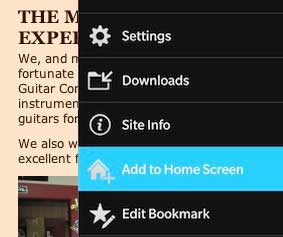 Here's an Android Phone: you navigate to the web page you want to bookmark on the home screen: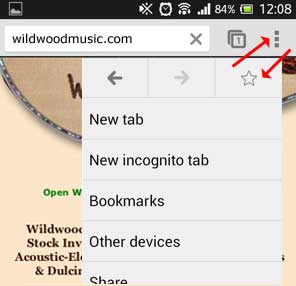 Then you tap the "settings button" (the 3 vertical dots — see the red arrows in the image above), and it will generate the menu; tap the "star" symbol (see the red arrows above!) and it will open the "bookmarks" menu. You save as you would any bookmark, then go to the Browser Settings menu and open the Bookmarks folder. Find the item you want to save to the home screen, press on it until another menu appears which will have an ADD to Home Screen option. Tap.
And so on.
If you haven't learned how to do this, try a Google Search: "how to add to homescreen on Blackberry 10" (or Android, or Samsung Tablet, etc.) And then celebrate by adding our button to your home screen!