Roscoe Village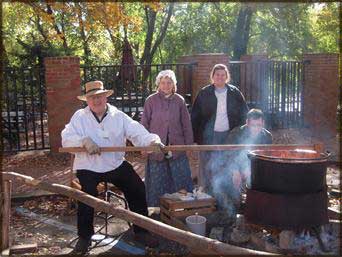 2011 in Roscoe Village promises to be historical, educational, and fun! In addition to our regular schedule of events, Roscoe Village will commemorate the Civil War from 2011-2014 with Civil War-themed tours and a free lecture series, offering one lecture per month from May through October.
Classic Glass Corvette Club
On Sunday, June 12, the Roscoe Village Foundation is pleased to announce the return of the Classic Glass Corvette Club. Over 200 Corvette owners are expected to cruise in and display their vehicles on Whitewoman Street. Stroll through the Village to the tunes of 50s and 60s music as you admire your favorite car and talk to its proud owner. Admission and parking are free.
Music Box Society Band Organ Rally
On July 15th and 16th, Roscoe Village welcomes back the Music Box Society, which last visited Coshocton in 2008. You're invited to celebrate their 36th annual Band Organ Rally during which Music Box Society members will display and operate a variety of hand-cranked, paper-operated tabletop Music Boxes and Organettes. Also on display will be larger trailer-mounted Carousel and Fairground Band Organs, Calliopes and a variety of hand-cranked portable organs known as Hurdy-Gurdys, also known as Monkey Organs. Truly a unique experience! Admission and parking are free.
Apple Butter Stirrin' Festival
What would October in Coshocton County be without the annual Apple Butter Stirrin' Festival? The festival has grown in size over the past couple of years, and the Roscoe Village Foundation expects a record number of artisans, crafters, demonstrators and other vendors. Bring the entire family, because there's something for everyone…educational demonstrations, contests, the spelling bee, a children's activity area, musical entertainment, raffles, lots of great food and so much more! Expect Civil War-themed presentations and portrayals throughout the festival. The candlelit Spirit of Roscoe tour will be offered Friday and Saturday evenings during the Apple Butter Stirrin' Festival, and the Civil War: On the Home Front tour will be offered as a self-guided tour Friday, Saturday and Sunday.
Christmas Candlelighting
To wrap up 2011, the first Christmas Candlelighting Ceremony of the season will be hosted by the Roscoe Village Foundation on December 3rd. Starting at noon there will be Art with Santa, strolling carolers, Christmas crafts at the Visitor Center, and free hot mulled cider and cookies for everyone! The Christmas Candlelighting Ceremony will take place at the main stage at 6:00pm. A Roscoe Christmas tour will be offered on each of the Christmas Candlelighting Saturdays. The Roscoe Village Business Association will also host Candlelightings on December 10th and 17th.
Detailed information on Historic Roscoe Village can be seen on the website at www.roscoevillage.com or you may call 740-622-9310 or toll free at 800-877-1830. Featured in Neil Zurcher's One Tank Trips, Roscoe Village is a 19th century living history community depicting life in Ohio's Canal Era. The Village is located on State Routes 16 and 83 near the junction of US Route 36 in east-central Ohio.