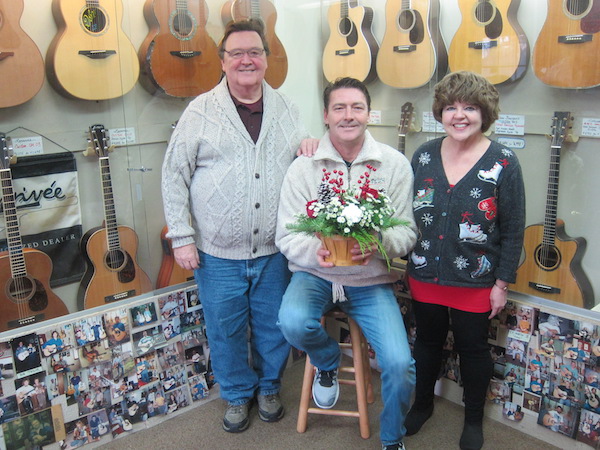 Don, Brian, and Marty Wish You All A Blessed Christmas and A Fabulous New Year!
WE WILL BE OPEN NOON TO FIVE ON THURSDAY, FRIDAY, AND SATURDAY, OUR REGULAR HOURS, DURING THE CHRISTMAS SEASON!
We would like you to know that if you would like us to help design your fabulous one-of-a-kind Custom Martin Treasure, we will need to
complete your order by December 31st.
Most of you know how many fine Custom Guitars our Customers, now Friends, have received from Wildwood, and are thrilled to own and play. If you have always wanted a fine Custom Martin, please take this opportunity to use our 35 years of collaborating with Martin's fine luthiers!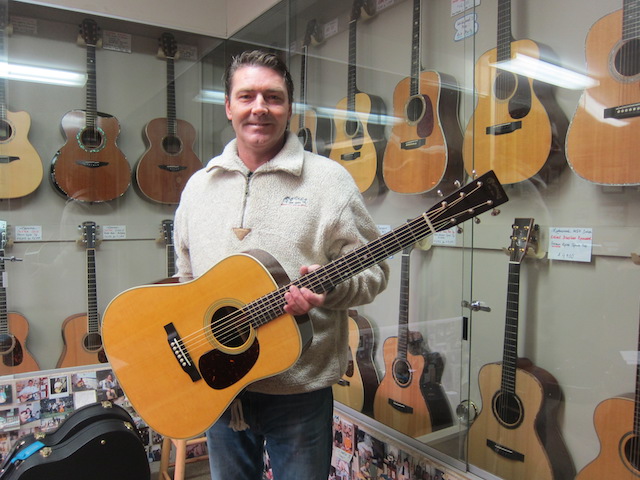 Here is Brian holding another of our 2017 Re-Imagined Martin D28 models!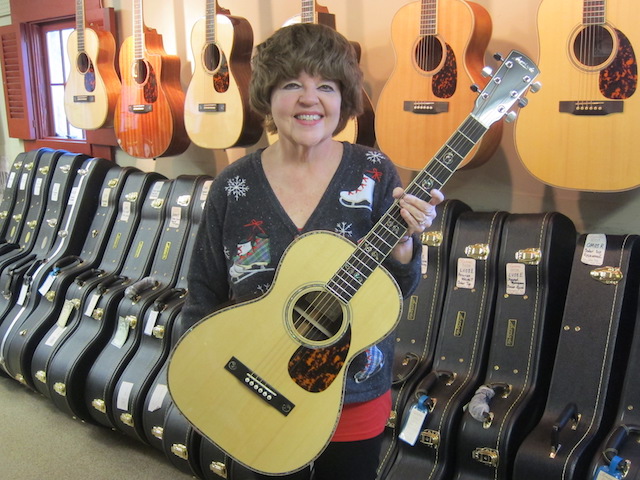 Marty's Personal Custom Larrivee 00-10 is similar to this one she is holding–A FINE Guitar!

Add a Wildwood Music quicklink button to your mobile or tablet home screen! If you don't know how read this