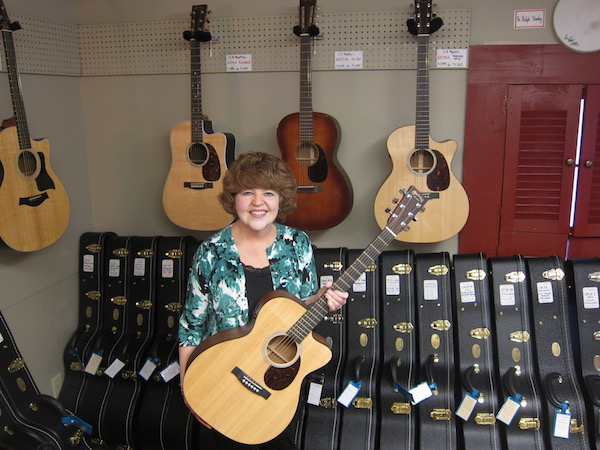 Marty really likes our  GPCPA4 Martin, because of its "buttery" fingerboard! She is very impressed with the way it accompanies her vocals, and appreciates the easy-to-use Fishman F1 Analog pickup! (Here's a LINK to Martin Specs Page!)
What a great time at our "MARTIN EXPERIENCE AT WILDWOOD"! CLICK HERE to see some of the exquisite handmade Custom Shop guitars still at Wildwood for a short time, that Martin brought along from Nazareth!! They will be gone soon–we have them SPECIALLY PRICED while they are here!! 
Purchase a Martin Guitar or place a Custom Order from Wildwood, and receive a year's membership–while quantities last–in the MARTIN OWNERS CLUB!! ($45 Dollar Value!)
Interested in playing here, at Historic Roscoe Village, for tips… acoustic music that is appropriate (not necessarily period tunes) to an Ohio Canal Town in the 1800's? Please call Lynda at 740-622-7633, Ext. 20, to schedule your time to shine!!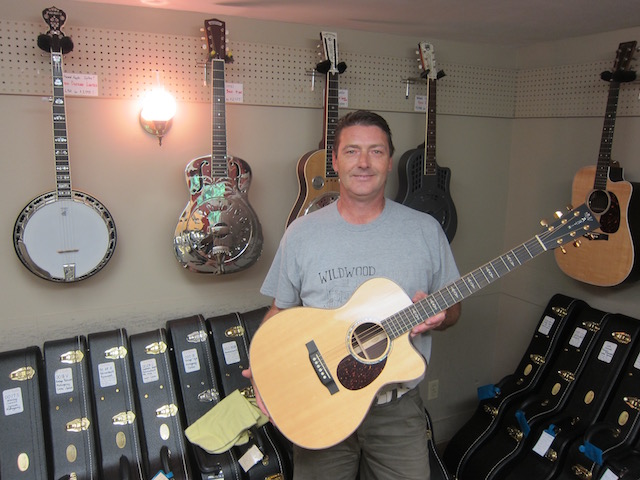 Brian LOVES this marvelous OMCPA1 Plus! He found out that this model–no longer Standard–is now only available through Martin's Custom Shop! This is our last one–still with our very nice price! Retail Price: $4099–Wildwood's Price: $2459!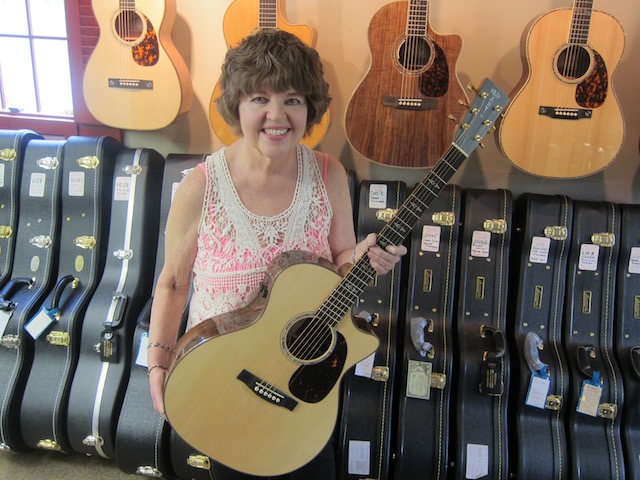 Marty holds our LAST precious Martin GPCPA1 Plus! We have been thrilled to offer these excellent Performing Artist Plus guitars over the past several years, and will miss their amazing sound and very high-tech Fishman Aura pickups. These were beautifully appointed and provided a spectacular value for the price! Retail Price: $4099–Wildwood's Price: $2459!

Add a Wildwood Music quicklink button to your mobile or tablet home screen! If you don't know how read this