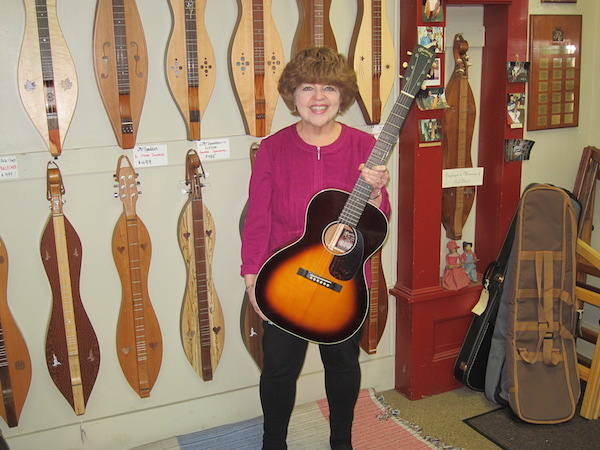 Marty, a fabulous fingerstylist with her own inimitable style, is very impressed with this CEO-7, new this year from C.F. Martin. This Golden Era-inspired Slope-Shouldered Double-0 creation boasts a very forgiving 2 5/16″ string spacing at the nut! Couple this with a Short Scale, Solid Adirondack top, and Genuine Mahogany back and sides, and you have a whole new definition of the perfect fingerstyle guitar!
WILDWOOD IS OPEN ON THURSDAY, FRIDAY AND SATURDAY, FROM NOON UNTIL FIVE!
Don hopes Marty will give this D28 1937 Authentic Martin to him for Christmas! (Look at how he is holding this guitar–is he pretending to be Beatle Paul McCartney???)

Add a Wildwood Music quicklink button to your mobile or tablet home screen! If you don't know how read this!