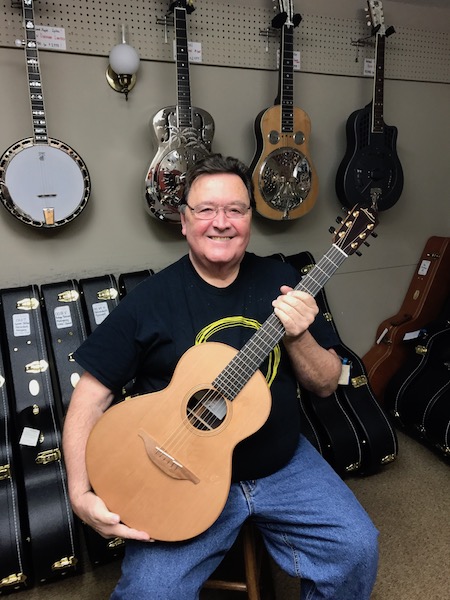 Don enjoys this very lively Wee Lowden! George Lowden built this with a an ear to strong bass tones, and Wee Lowden surprisingly delivers, "big time!" And its 24″ (610mm) scale length is sooooo easy to play!!!
Purchase a Martin Guitar or place a Custom Order from Wildwood, and receive a year's membership–while quantities last–in the MARTIN OWNERS CLUB!! ($45 Dollar Value!)
Interested in playing here, at Historic Roscoe Village, for tips… acoustic music that is appropriate (not necessarily period tunes) to an Ohio Canal Town in the 1800's? Please call Lynda at 740-622-7644, Ext. 20, to schedule your time to shine!!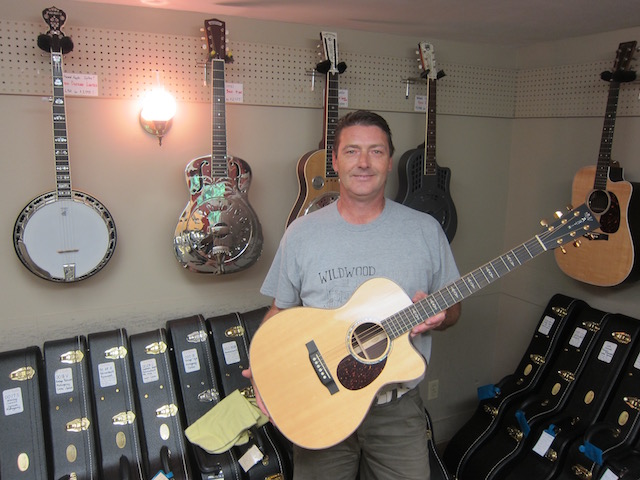 Brian LOVES this marvelous OMCPA1 Plus! He found out that this model–no longer Standard–is now only available through Martin's Custom Shop! This is our last one–still with our very nice price! Retail Price: $4099–Wildwood's Price: $2459!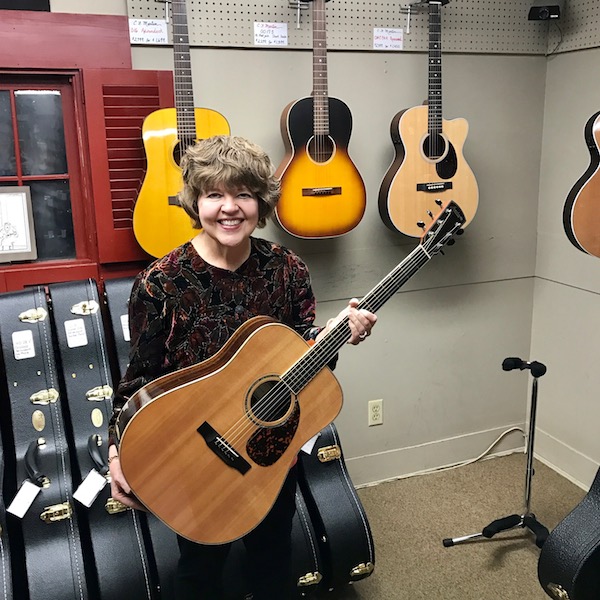 Here's Marty with a  marvelous D09 Larrivee! We still marvel at its power, and the clarity it delivers with every strum!

Add a Wildwood Music quicklink button to your mobile or tablet home screen! If you don't know how read this