Please check out the extra DULCIMER DISCOUNTS on our Mountain and Hammered Ducimer Pages!!
Brian is happy he got to play this gorgeous Figured Walnut Studio OM Hybrid, from the renowned Boucher Guitar builders, in Quebec, Canada!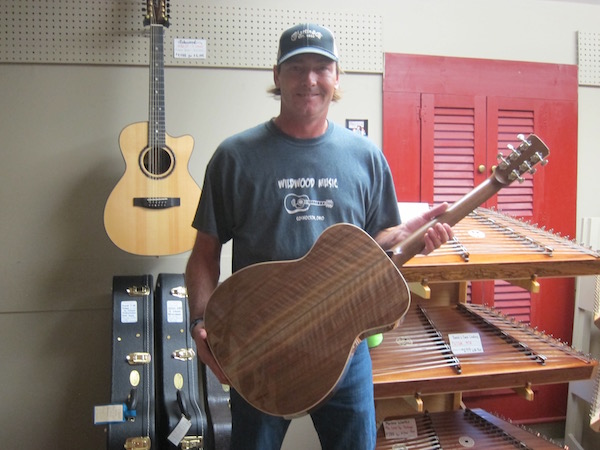 Add a Wildwood Music quicklink button to your mobile or tablet home screen! If you don't know how read this!