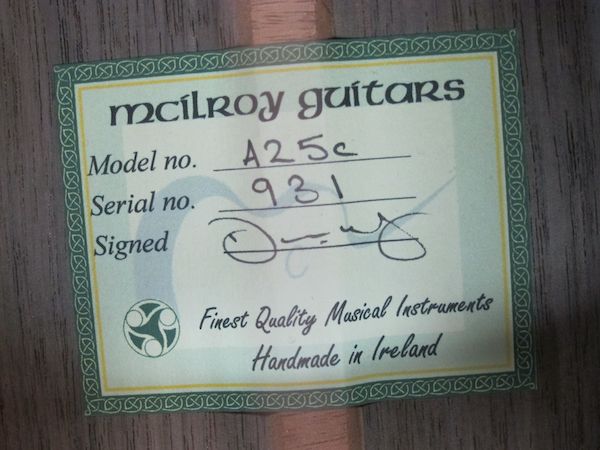 Now we have McIlroy Guitars, from Dermot McIlroy, of Antrim, Northern Ireland. Pictured is his signed label, inside an Auditorium model with a Cutaway. This is made with Master Grade Walnut and Cedar! We are proud and honored to represent Dermot at Wildwood!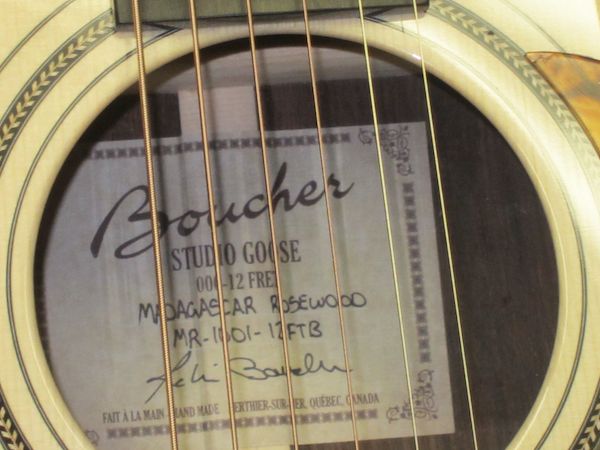 Robin Boucher, of Boucher Guitar Company in Montreal, Canada, has sent us three wonderful Custom guitars. Pictured here is the label from a 000-12-fret-joined model. Each is topped with Master Grade, or AAAA,  Adirondack Spruce; the back and sides are rare, exquisite Madagascar Rosewood! What a privilege to receive these excellent guitars from such a fine Canadian Luthier!

Add a Wildwood Music quicklink button to your mobile or tablet home screen! If you don't know how read this!