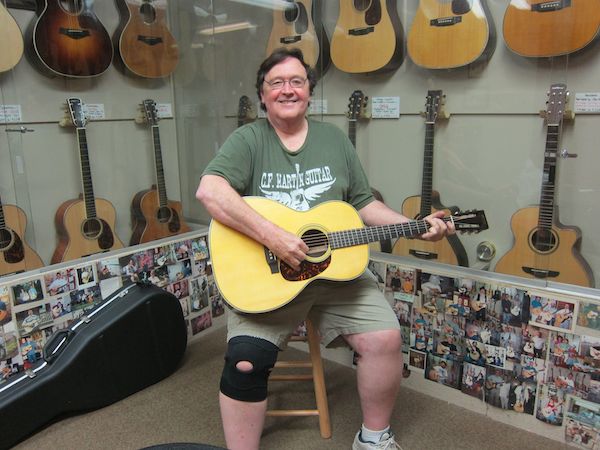 In this picture, Don is enjoying our new arrival–a Custom Martin 000-28V! BUT, unlike Martin's standard version, this one has a 1 3/4″ nut! AND, the neck is an extremely-comfortable Modified Low Oval carve, with the popular Performing Artist Taper toward the body join! Loud and CLEAR, with the Custom 1/4″ Golden Era-styled, hand-scalloped braces!!! 
MARTY  (and Don, who is doing pretty well–in recovering from hip surgery! The right knee is next!! 

 ) WILL OPEN WILDWOOD THIS WEEK, ON FRIDAY, FROM NOON TO SIX, AND ON SATURDAY FROM NOON TO FIVE.
WILDWOOD WILL AGAIN BE CLOSED  ON WEDNESDAY AND THURSDAY.
Many, many thanks for all your well-wishes, prayers, and encouragement during the past weeks. They have been so very special and comforting for us!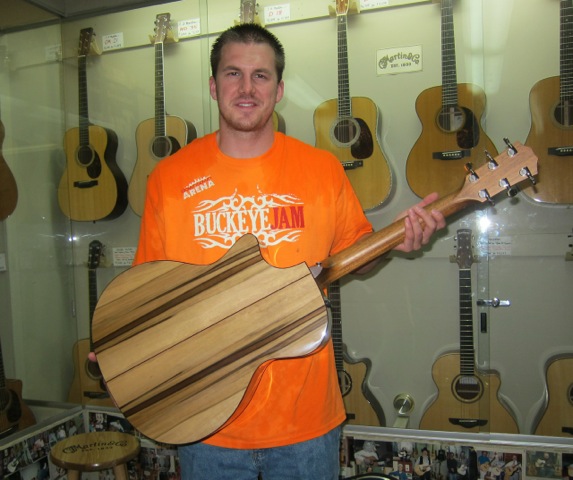 Our Special Friend, Eric, embraces Taylor Guitar's new 2014 Fall Limited Edition  714CE, made with Blackheart Sassafrass back and sides, and Sitka Spruce!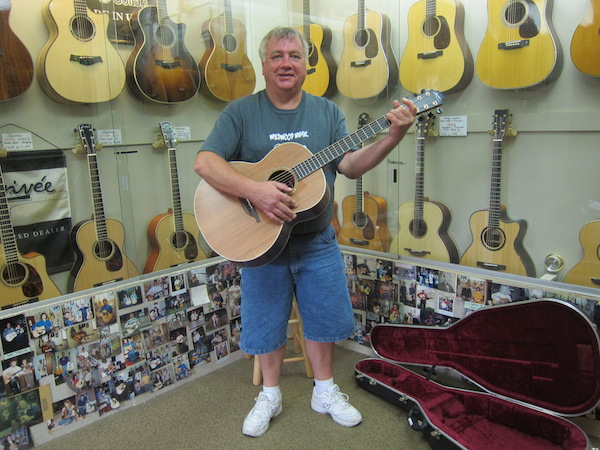 Another Very Special Wildwood Friend, and Coshocton resident, Andy, frequently helps us out at Wildwood! Here he has discovered the JOY of Lowden Guitars! He embraces the 40th Anniversary F35, made with Cocobolo Rosewood and Redwood!

Add a Wildwood Music quicklink button to your mobile or tablet home screen! If you don't know how read this!