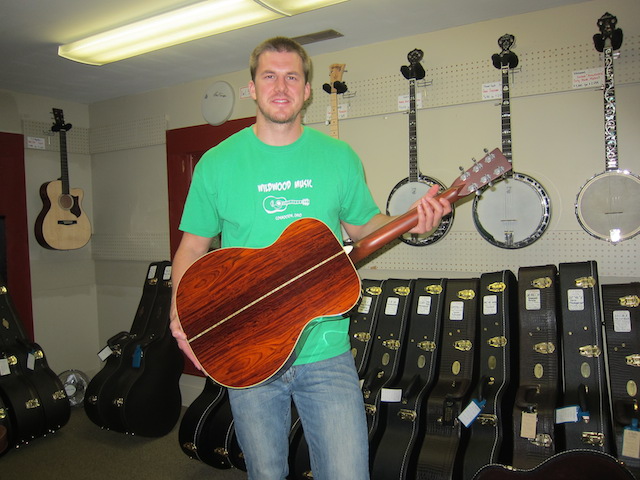 MARTY  WILL OPEN WILDWOOD THIS WEEK, ON FRIDAY, FROM NOON TO SIX, AND ON SATURDAY FROM NOON TO FIVE.
WILDWOOD WILL AGAIN BE CLOSED  ON WEDNESDAY AND THURSDAY. (And Don will continue to "slack off" at home, healing from his hip surgery! HaHa!)
Before Eric returned to The Ohio State University, he needed to take one more look and our fabulous Custom 000 Martin, made with Cocobolo Rosewood and Fine Sitka Spruce! Many folks think Cocobolo Rosewood sounds lots like the extinct Brazilian Rosewood, at a fraction of the cost! (Take a look at more pictures, by clicking this link!)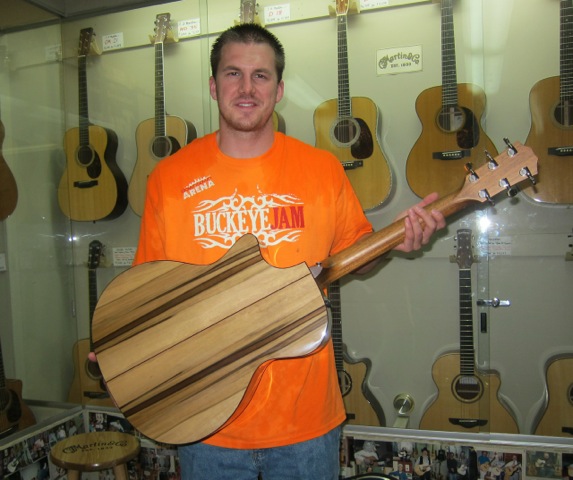 Our Special Friend, Eric, embraces Taylor Guitar's new 2014 Fall Limited Edition  714CE, made with Blackheart Sassafrass back and sides, and Sitka Spruce!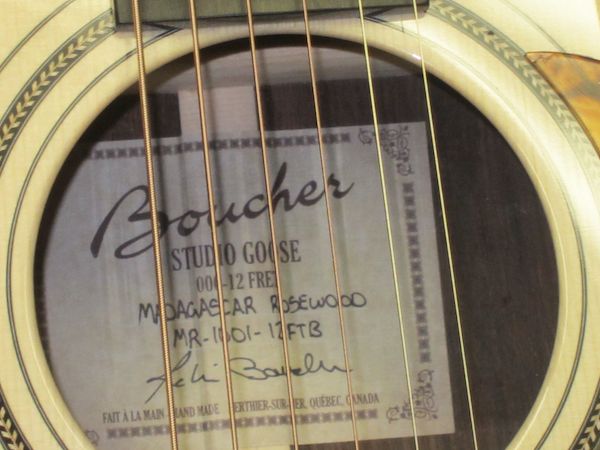 Robin Boucher, of Boucher Guitar Company in Montreal, Canada, has sent us three wonderful Custom guitars. Pictured here is the label from a 000-12-fret-joined model. Each is topped with Master Grade, or AAAA,  Adirondack Spruce; the back and sides are rare, exquisite Madagascar Rosewood! What a privilege to receive these excellent guitars from such a fine Canadian Luthier!

Add a Wildwood Music quicklink button to your mobile or tablet home screen! If you don't know how read this!